A high quality surgical experience
Monique Stravens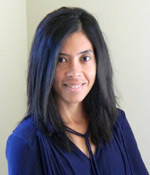 Dr Monique Stravens is a specialist gynaecologist and fellow of the Royal Australian and New Zealand College of Obstetricians and Gynaecologist.
She is a graduate of the University of Otago medical school and undertook her obstetric and gynaecology training in tertiary and peripheral centres in New Zealand including Auckland, Christchurch, North Shore, Rotorua and Nelson.
This has given her a wide variety of experience in health issues of women and she is therefore able to provide a range of gynaecology services including, the management of:
Delayed fertility, recurrent miscarriages
Heavy or irregular menstrual periods
Contraceptive needs
Pelvic pain
Urinary incontinence
Uterine and vaginal prolapse
Vulval skin disorder
Menopause
Monique is strongly committed to the care and well-being of her patients and is known for her sensitive approach and open communication.
Appointments:
To make an appointment with Dr Stravens, a referral from a medical practitioner is preferred.
EDI: manukast
Phone: 03 923 3046
Fax: 03 548 2767
Address: The Specialist Centre at Manuka Street Hospital, 36 Manuka Street Nelson 7010