A high quality surgical experience
Dynes McConnell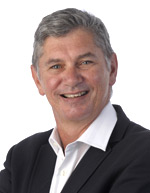 Dynes is a New Zealand graduate from the University of Otago Medical School and has completed a formal fellowship overseas in the area of advanced gynaecology surgery and cancer care. He also holds a doctoral thesis in cancer research.
During his career he has introduced several new surgical procedures to New Zealand.
He would like to see more women access care in the Nelson Marlborough area who would otherwise have to have their treatment elsewhere.
He has regular clinics in the Nelson region and operates at Manuka Street Hospital.
His areas of practice scope include all areas of gynaecology practice, but he has a special interest in advanced keyhole surgery, urinary incontinence procedures, and removal of large pelvic masses.
Phone: 03 222 1020