A high quality surgical experience
Adelle Hanna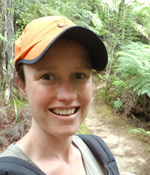 Dr Adelle Hanna gained her Fellowship of the Royal Australian and New Zealand College of Obstetrics and Gynaecology in 2020. She gained her Medical degree with Distinction in 2008 from the University of Otago.
She has practiced medicine in both New Zealand and Australia. Working in many different hospitals and across two countries has allowed her to learn about and understand a wide range of approaches to care for people and their families/whanau, as well as gather lots of different approaches to problem solving within her job.
She appreciates every different person who sees her has their own set of life experiences, beliefs, and ideas that will shape the consultation, and is committed to working toward your goals and identifying treatment options that are right for you.
She offers appointments for a wide range of gynaecologic problems, with a special interest in female incontinence, and providing a multidisciplinary approach to people with chronic pelvic pain.
Appointments:
To make an appointment with Dr Hanna, a referral from a medical practitioner or practice nurse is required
Phone: 020 400 15750
Address: The Specialist Centre at Manuka Street Hospital, 36 Manuka Street Nelson 7010
Email: admin@together.net.nz
EDI: together