A high quality surgical experience
Iain Wilson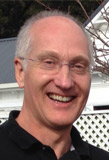 Qualifications
B.Sc(Hons) MDS MB.Ch.B FRACDS FDSRSC FRACDS(OMS)
Special Interests
Dentoalveolar Surgery including wisdom tooth removal, dental implant based reconstructions, management of trauma to jaws and face, oral medicine and oral pathology.
Dr Wilson graduated in both dentistry and medicine from Otago University. He has completed the New Zealand national training program in Oral and Maxillofacial Surgery based at Christchurch Hospital.
He has training and experience from hospital positions in New Zealand, Australia and the United Kingdom.
He was the first New Zealand trained Oral and Maxillofacial surgeon to complete all the contemporary qualifications and has been in private practice in Nelson full time since 2001.
A referral from a registered medical or dental practitioner preferred but not essential
Phone: 03 548 0838
Fax: 03 548 0815
Address: Nelson Oral Surgery, 37 Manuka Street, Nelson