A high quality surgical experience
Patrick Meffan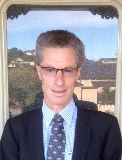 Patients should only contact Patrick Meffan with a referral from a suitable medical professional.
MBChB Otago 1982
FRACS (Urology) 1992
Patrick grew up in Nelson attending Nayland College and then gained his medical degree at Otago University. His Urology training was carried out in Wellington, Auckland and the United Kingdom and he returned to Nelson in 1993 as a Consultant Urological Surgeon.
His major area of interest is in minimally invasive Urology using the advantages of technology to improve surgical results and at the same time hastening recovery through smaller incisions.
He has NZ leading expertise in the field of hand assisted laparoscopic surgery for the removal of kidney cancer (partial and radical nephrectomy) and invasive bladder cancer (radical cystectomy and ileal conduit formation)
He recently received training in robotic surgery for prostate cancer and can offer this in partnership with a robotic centre (Tauranga) or alternatively open radical prostatectomy locally.
He is involved regularly in international pharmaceutical trials for novel drugs in the management of prostate cancer, benign prostate disease and overactive bladder.
Phone: 03 548 8366
Fax: 03 546 8058
Address: Roundhay Medical Centre, 105 Kawai St, Nelson